On 23 May 2022, in response to the ongoing influx of people that fled war in Ukraine and their fundamental needs, IOM delivered 135 hygienic kits from its warehouse in Kosice to the Michalovce large scale registration centre for their immediate distribution for people in need from Ukraine. On a daily basis, Michalovce Registration Centre still assists dozens of them.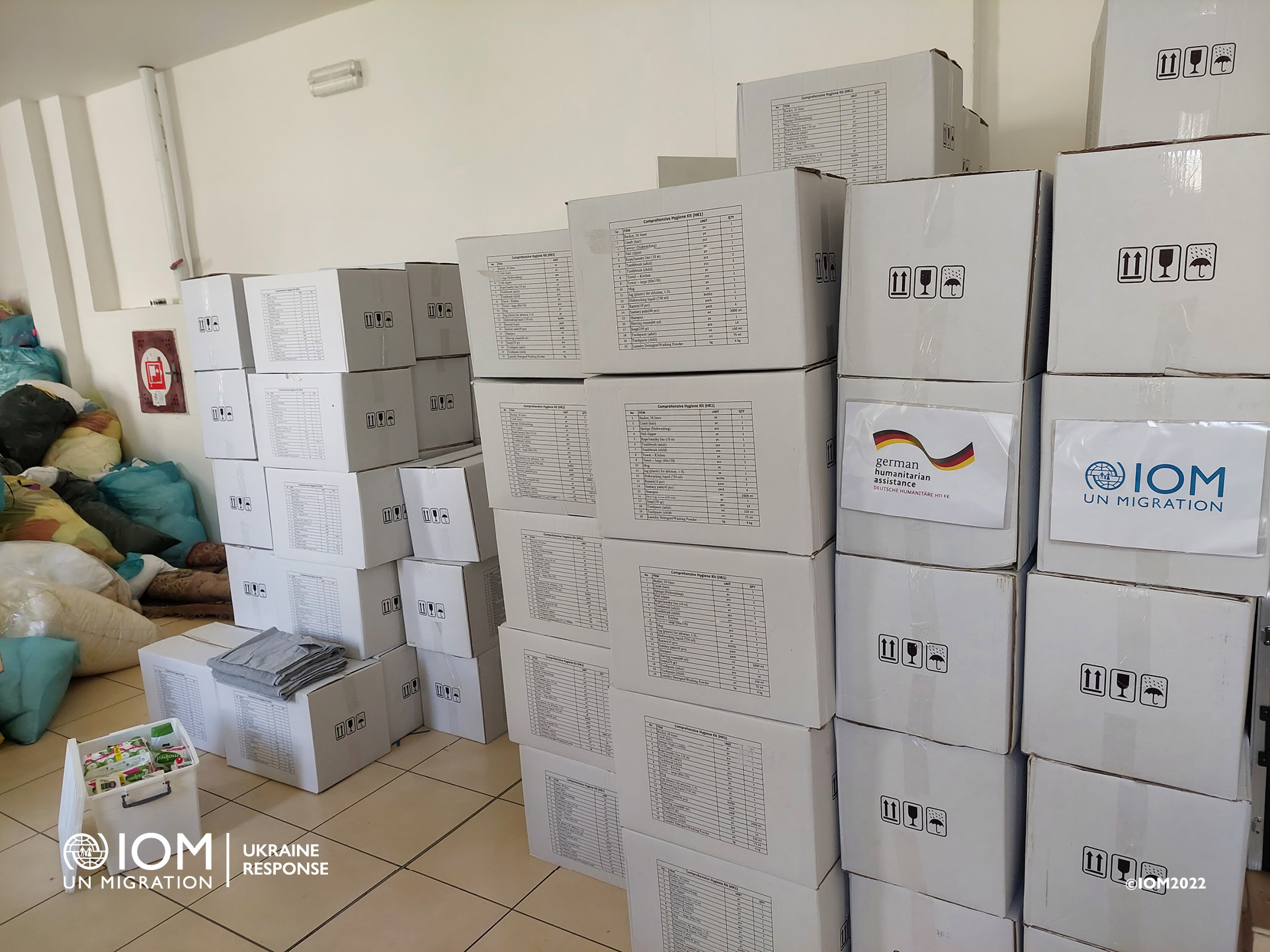 Hygienic kits delivery to the Michalovce Registration Centre. Photo © International Organization for Migration (IOM) 2022.
IOM provided hygienic kits in partnership with the Association of Christian Youth Communities, and in coordination with the the Michalovce Registration Centre management.
IOM delivered 135 kits consisting of bucket, comb, sponges, nail clipper, laundry detergent, laundry line, toothpastes, toothbrushes, towels, mug, jug, razors, sanitary pads, shampoo, shaving cream, soaps and dishwashing liquid.
With support:
Funded by the German Federal Foreign Office (GFFO) – German Humanitarian Assistance.