IOM Migration Information Centre (MIC) opens the next cycle of Open Courses of Slovak Language for citizens of non-EU countries with a permanent, temporary or tolerated residence permit in Slovakia. The courses are free of charge and are open both to beginners and the pre-intermediate.
No registration or entry exams are needed to attend the courses. Interested foreigners may start the course at any time.
More information about Open Courses of Slovak Language for Foreigners can be found on the MIC website www.mic.iom.sk.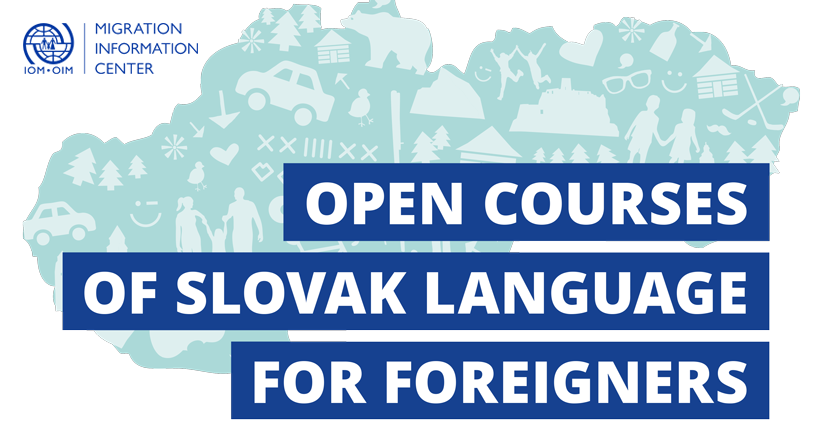 Migration Information Centre to Support Integration of Migrants in Slovakia (phase IX, Individual Project). This project is co-funded by the European Union from the Asylum, Migration and Integration Fund (AMIF). Home Affairs Funds.