In October 2018 and in March 2019 in Žilina, Trnava, Prešov and Martin, the IOM Migration Information Centre (MIC) organized public events "We Are Also at Home Here: What is it Like for Foreigners Who Live in Slovakia" with discussion, short film stories of foreigners, exhibition and food tasting.
During these discussions, we have welcomed interesting guests from Afghanistan, Iraq, Kenya and Somalia, who talked about their life stories and why they chose to stay in our country. The events also included the screening of short films about other foreigners living in Slovakia. A photo exhibition presented life in today's Afghanistan and, finally, we have tasted the gourmet specialty from Central Asia: Mantu, served with traditional Afghan tea.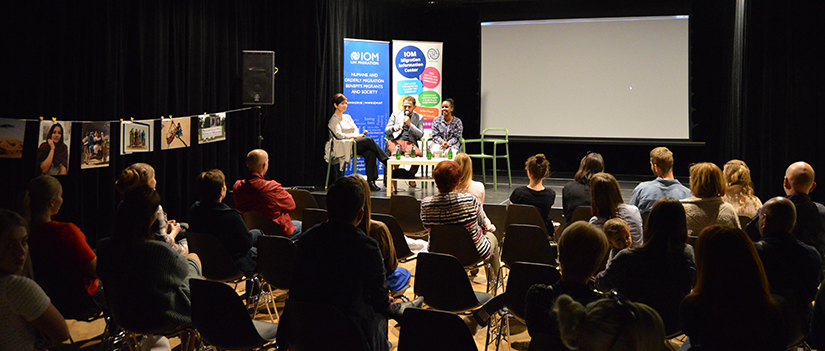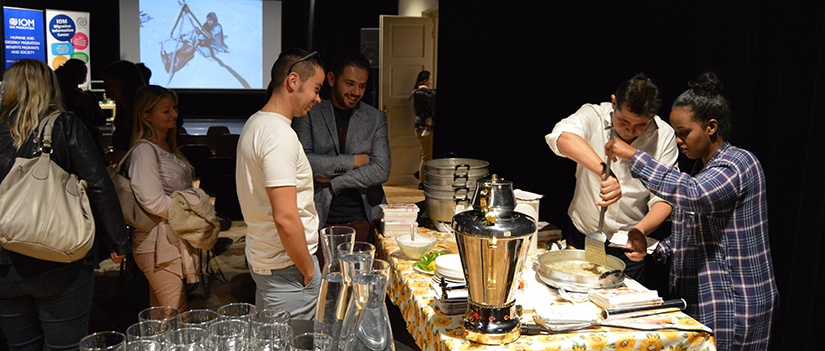 The events "We Are Also at Home Here" were organized by the MIC in the Cultural Center Stanica Žilina-Záriečie; Malý Berlín in Trnava; Christiania in Prešov and in the Cultural Center Barmuseum in Martin.
Watch the videorecording – Discussion evening We Are Also At Home Here held in March 2019 in Martin (Slovak language):
Videorecording: Turiec Television.


Migration Information Centre to Support Integration of Migrants in Slovakia (phase IX, Individual Project). This project is co-funded by the European Union from the Asylum, Migration and Integration Fund (AMIF). Home Affairs Funds.