In June 2022, IOM Slovakia delivered the first batch of non-food humanitarian aid with 139 cleaning sets and 245 hygienic items to secure basic needs of visitors of BUBO Asylum House at Dunajska Street in Bratislava with a capacity of two hundred beds for people without roof above their heads that fled war in Ukraine.
On 11 August 2022, IOM provided BUBO Asylum House with another 510 pieces of personal hygiene items, kitchen and laundry items: 100 shampoos for woman, 50 shower gels for woman, 30 shower gels for men, 30 foils for covering food, 100 packages of toilette paper, 50 packages of kitchen towels, 50 packages of bags for trash and 100 bottles of fabric softener.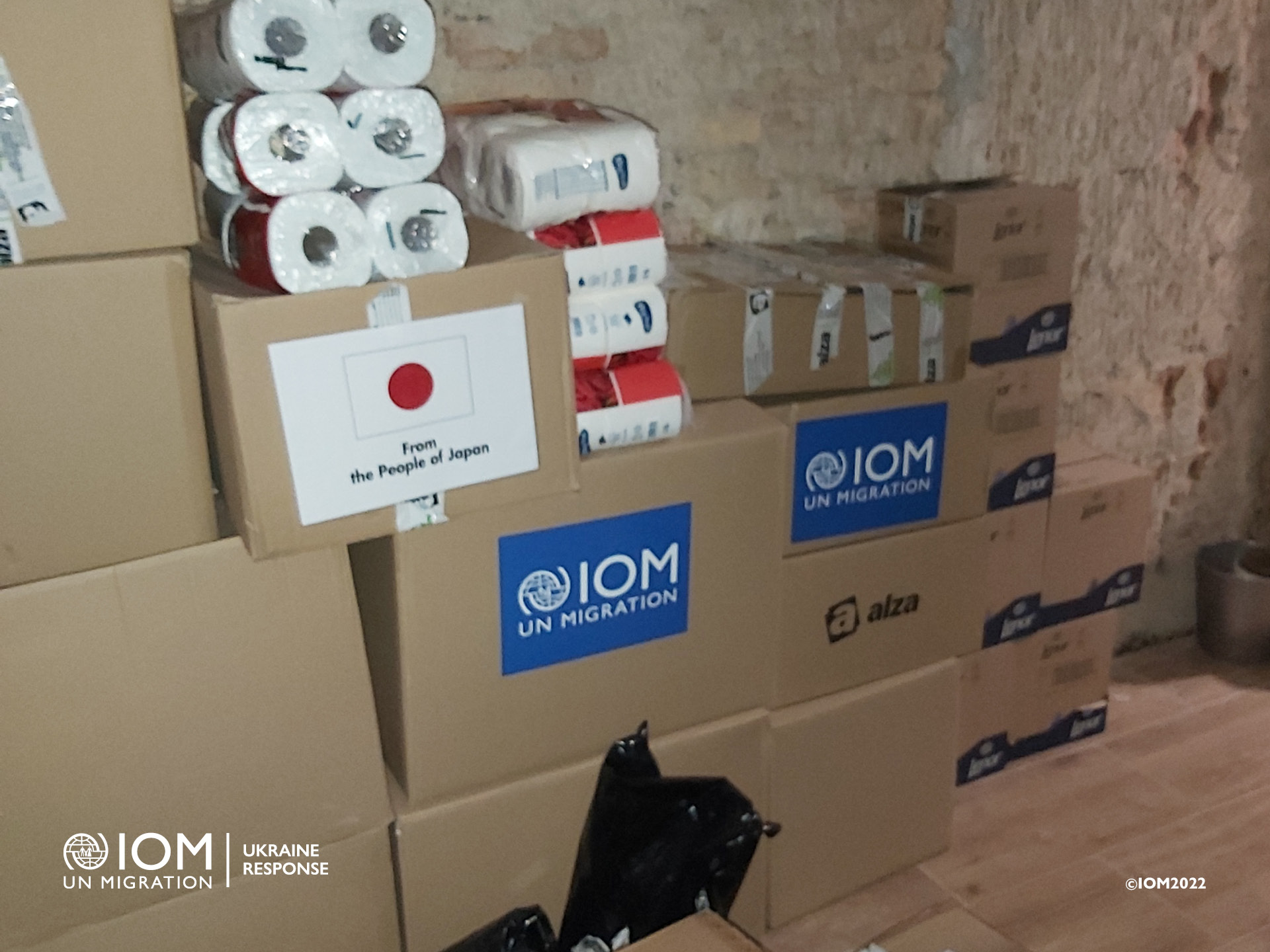 IOM humanitarian aid delivery to the BUBO Asylum House in Bratislava. Photo © International Organization for Migration (IOM) 2022.
More information:
IOM humanitarian aid provided in Slovakia for people from Ukraine since 24 February 2022
With support of: