IOM Slovakia continues with the delivery of vital humanitarian aid at the Gabčíkovo Accommodation Facility, currently hosting 970 people that fled emergency situation in Ukraine.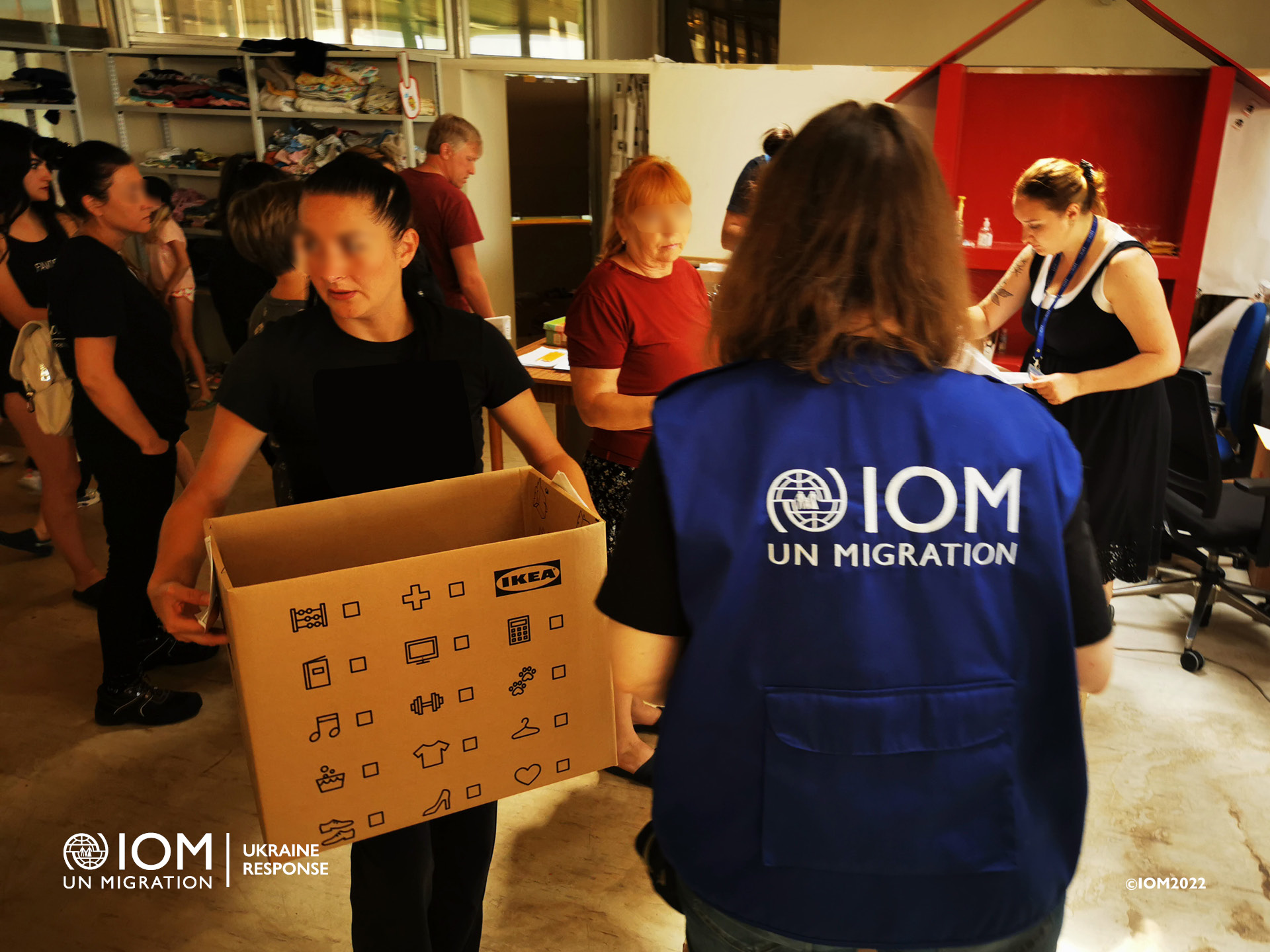 Distribution of kitchen sets within the IOM humanitarian aid delivery at the Gabčíkovo Accommodation Facility. Photo © International Organization for Migration (IOM) 2022.
IOM identified a lack of autonomy of residents of the facility in cooking and preparing food in a preferred time, mothers' control of nutrition of their kids and importance for residents to keep their traditions alive through their national cuisine. In July 2022 IOM replied to these needs by delivering 450 kitchen sets to each family and persons living individually in the facility. A set consisted of pots, a pan, knifes, cutlery, sponges, plates, bowls and cups.
Additionally, in mid-July IOM distributed 500 hygienic sets, separately for men, women and children.
With support of:


The U.S. Department of State Bureau of Population, Refugees, and Migration.