On 20 and 21 June 2022, IOM Protection Team delivered a training for the workers of the Centre for Children and Families in Medzilaborce, in Eastern Slovakia, working with unaccompanied minors. Altogether 21 different professionals, mostly tutors of unaccompanied minors took part.
On the first day, the participants went through a practical and useful programme, with different types of situations and how to react on them. A professional psychotherapist focused their attention on how to work with clients with trauma, with clients from different cultural background, and on intercultural communication.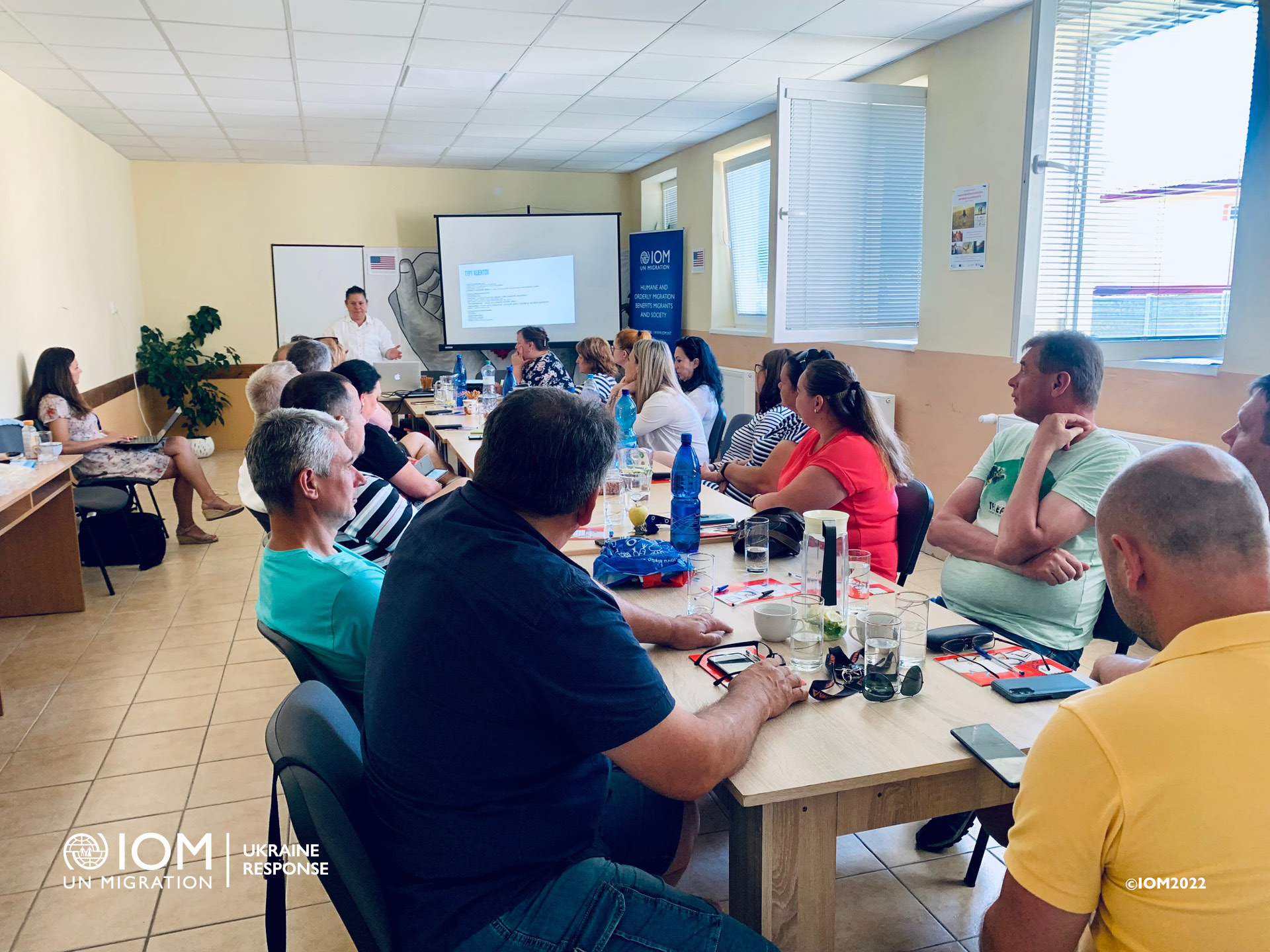 The participants appreciated the practicality of the training and are ready to use the information both in their work and private life. Photo © International Organization for Migration (IOM) 2022.
The second day was dedicated to prevention of human trafficking. The participants learnt about different types of clients from different cultural backgrounds. It helped them understand why the clients behave like they do.
The professionals also learnt about the most common myths about human trafficking, how to recognize risky situations that occur at borders and how to support safe travel of people coming from Ukraine. Moreover, they were informed about what to do and where to turn if they meet a victim of human trafficking.
From 24 February to 28 June 2022, in rensponse to Ukraine crisis IOM trained 87 professionals in the awareness about and prevention of human trafficking. Photo © International Organization for Migration (IOM) 2022.
With support of:
This activity was generously funded by the U.S. Department of State Bureau of Population, Refugees, and Migration.