At the beginning of May, IOM organized two Be Safe workshops for 11 to 16 years old children and teenagers in the accommodation facility in Gabcikovo. Altogether 37 young people learnt about the prevention of sexual abuse and exploitation.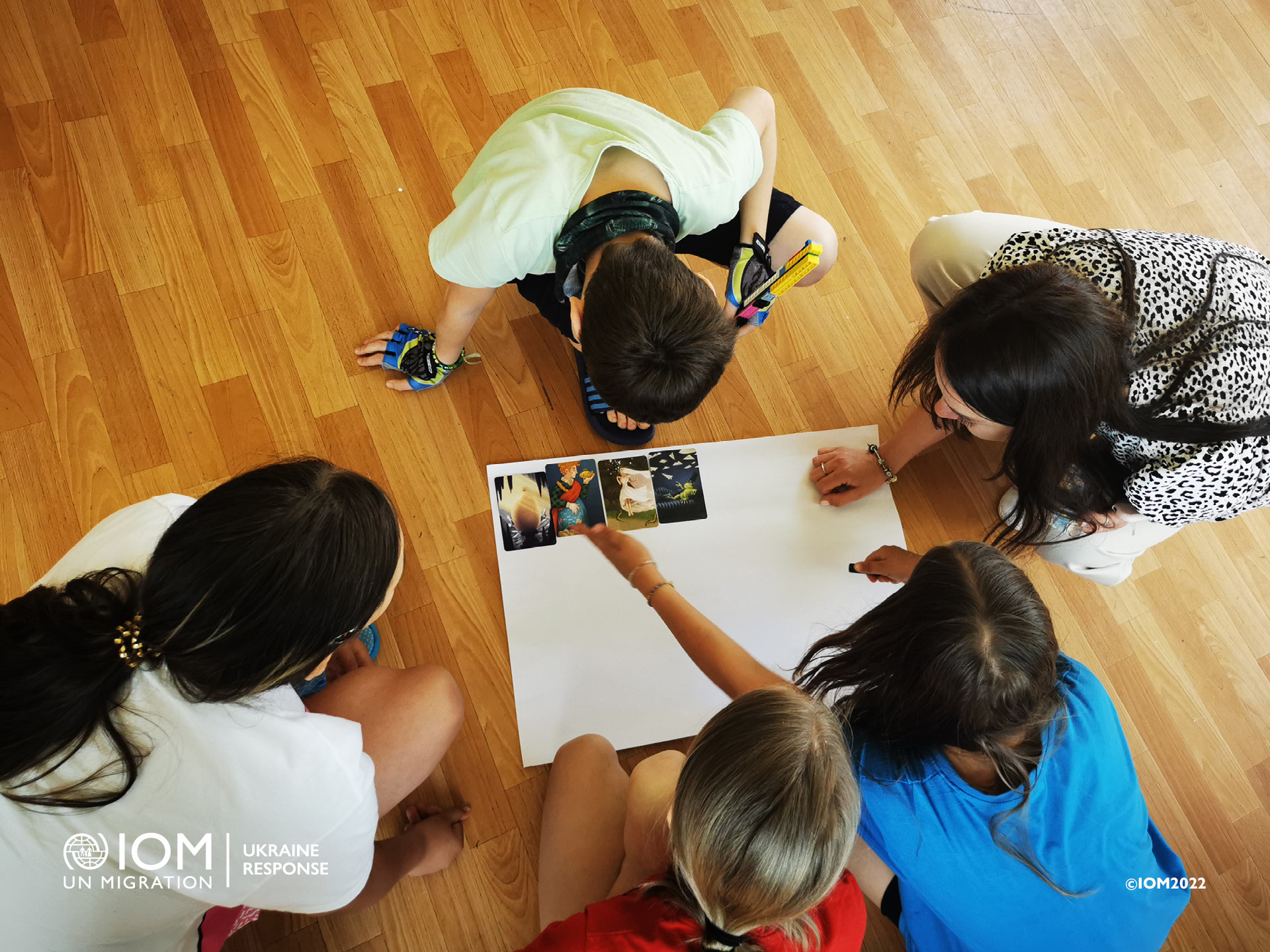 At the Gabcikovo Accomodation Facility during the IOM Slovakia workshops young people learn about the prevention of sexual abuse and exploitation. Photo © International Organization for Migration (IOM) 2022.
In addition to these acitivities, since the mid-May, IOM has been organized new community workshops on a regular weekly basis. The participants are their co-creators, and they can propose the topics for the workshops. The workshops help them cope with different situations they experience in their daily life in the facility. One of the important aspects of the workshops is community building which encompasses building cooperation, respect, tolerance and overcoming stereotypes as well.
The teenagers appreciated the interactivity of the workshops and experience-based learning.