To draw on its long-term experience in the counter-trafficking, IOM Slovakia has taken an active role in chairing a Task Force on Trafficking in Persons within the coordinated response to Ukraine Crisis in Slovakia. The Task Force operates under the Protection Working Group led by UNHCR to support coordinated action to address risks of human trafficking and ensure respect for victims' rights throughout the response.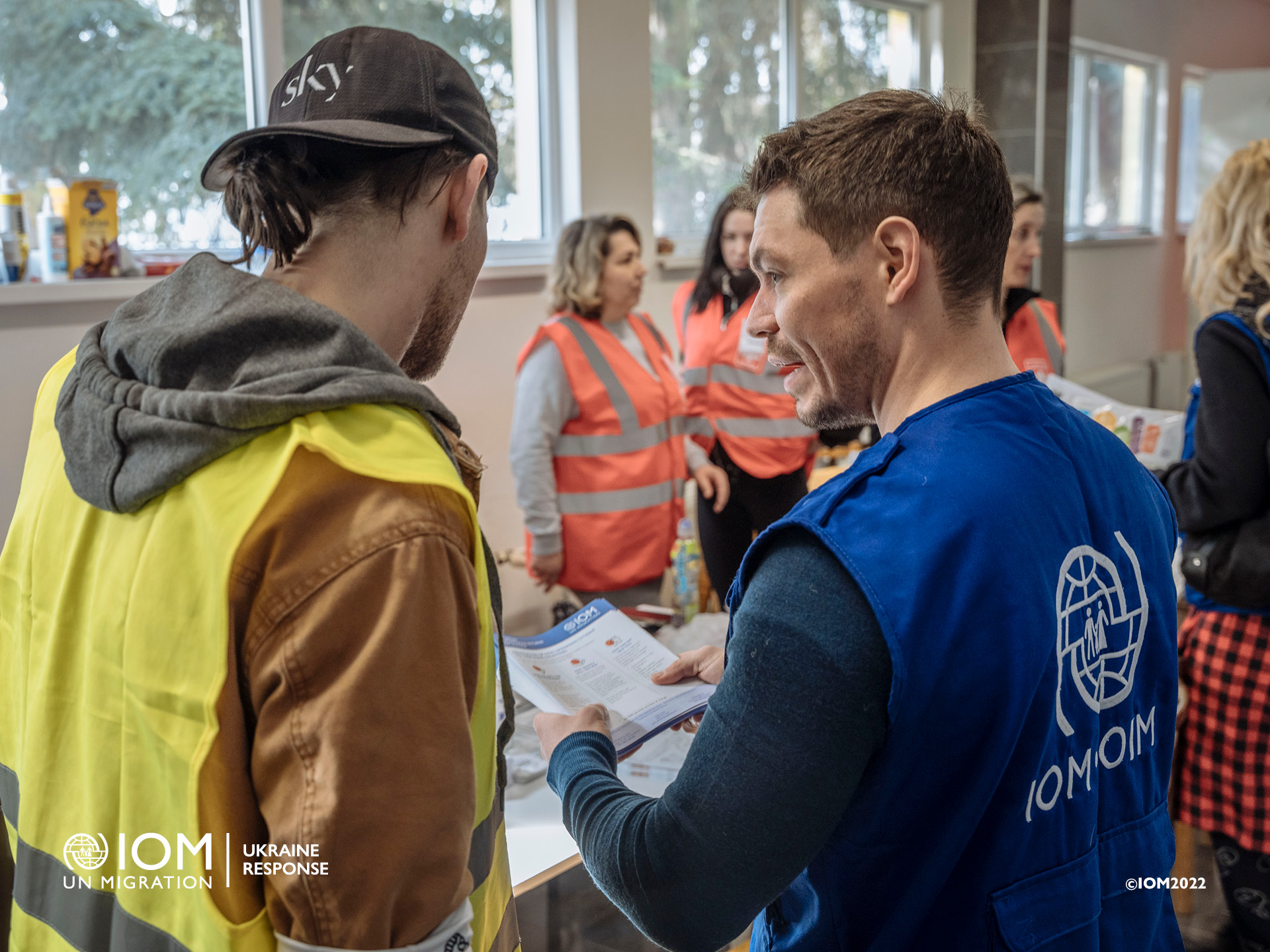 IOM provides counselling, builds capacities of professionals and disseminates information leaflets and information cards with relevant preventive information and contact details to reduce the risk of human trafficking. Photo © International Organization for Migration (IOM) 2022.
On 24 May 2022, representatives of 20 institutions involved in addressing trafficking in persons took part in the first meeting of the Task Force co-chaired by IOM Slovakia and the Ministry of Interior of the Slovak Republic (MOI). It brought around the table the representatives of UNHCR, Caritas Slovakia, Information Centre for Combating Trafficking in Human Beings and for Crime Prevention under the MOI, as well as other UN Agencies, NGOs involved in the topic, municipalities and state actors.
The Task Force aims at sharing information and evidence on risks of trafficking among the population fleeing Ukraine. It supports effective and coordinated action of partners involved in prevention and addressing human trafficking. Its objective is also to provide practical recommendations and advice at the operational level. The Task Force will continue meeting monthly.