From the very first days of the conflict in Ukraine, a team led by Mária Jackulíková from the St. Elisabeth's University of Health and Social Work provide inevitable medical assistance to people fleeing war in Ukraine and entering Slovakia at the Vyšné Nemecké Point of Entry.
They also secure the medical assistance for people at the largescale registration Centre in Michalovce.
In response to an increasing number of Ukrainian refugees and third-country nationals (TCNs) entering Slovakia and to ensure immediate medical assistance to those in risk of life, on 12 May 2022 IOM Slovakia delivered to Mária Jackulíková team the life-saving automated external defibrillator (AED), with the financial support from the Japanese Government.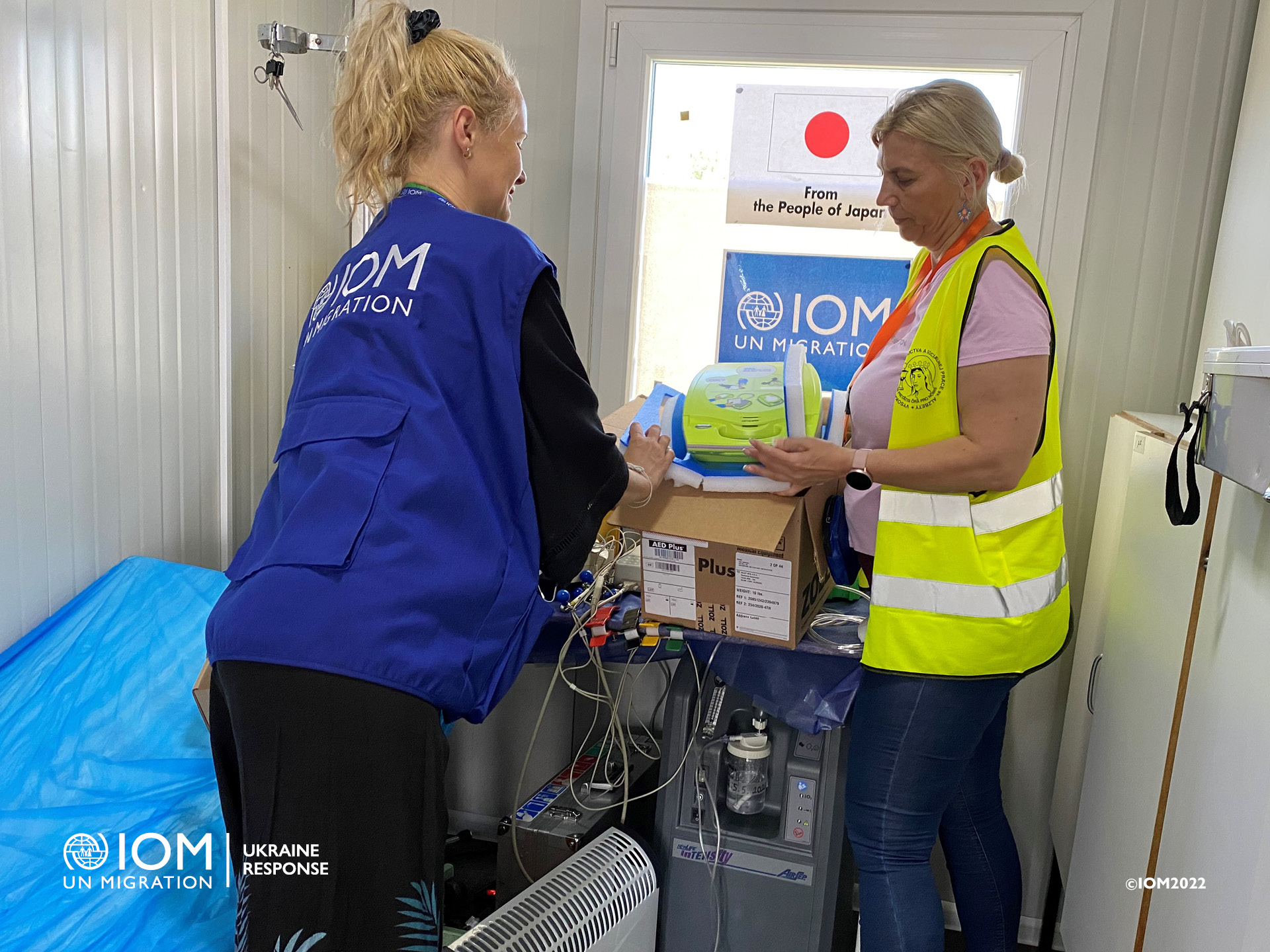 Handing over of the defibrillator for medical assistance to war-affected people from Ukraine. Photo © International Organization for Migration (IOM) 2022.
"I would like to give special thanks to IOM for the immediate response to our request for an automated external defibrillator, which is crucial for our activities in providing care to the Ukrainian people," said Mária Jackulíková.
"Even by this assistance we continue with the efforts to build partnerships aimed at strengthening our capacity to deliver critical humanitarian aid for people from Ukraine," said Zuzana Vatráľová, Head of IOM Office in Slovakia.
With support: