The IOM Migration Information Centre (MIC) offers to foreigners from countries outside the EU/EEA a financial contribution that can be used to cover education courses, e.g. Slovak or foreign language courses, PC skills courses, etc., or retraining courses, e.g. a hairdressing course, course for using a high-lift truck...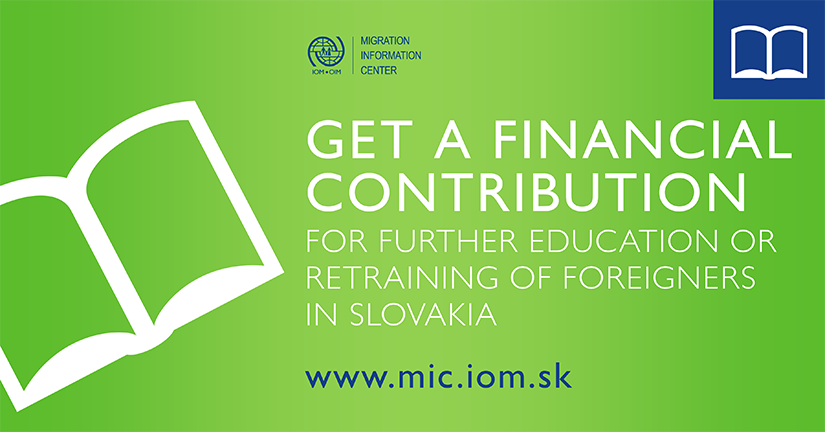 The contribution can be awarded to all foreigners who are not citizens of the EU and EEA countries. The contribution cannot be awarded to the holders of temporary residence for the purpose of study, residence of family member of an EU citizen, and holders/beneficiaries of subsidiary protection or asylum in Slovakia.
We can help you find a suitable course.
You can find more information on MIC website, call MIC Helpline 0850 211 478 or contact us via e-mail at This email address is being protected from spambots. You need JavaScript enabled to view it..
If you know somebody, who could benefit from the contribution, please forward this information. Thank you!
IOM Migration Information Center for the support of integration of migrants in Slovakia (Phase IX, individual project). The project is co-financed by European Union from Asylum, Migration and Integration Fund (AMIF). Home Affairs Funds.